Font not the right size?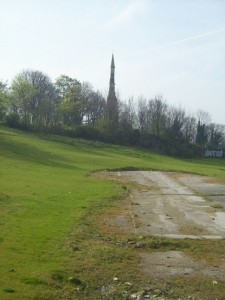 See the plans for the new pedestrian/wheelchair route through Clay Wood here.
It will be good to encourage people to walk or cycle this way instead of using their cars. The route will enable people to walk/cycle from the main entrance of Norfolk Park, to Fitzwalter Road,  through Claywood to the monument and then down the hill to Shrewsbury Road, into South Street Park to the train station. I am hoping the Council are correct when they say "woodland management will be carried out as sensitively as possible", as it is important we do not lose trees in this ancient woodland. But I am looking forward to the new planting and the direct access from Clay Wood to the station. This wood is one of Sheffield's hidden gems- you can often walk right through it at the moment without meeting anyone! Opening it up and making it accessible has got to be the sensible thing to do but I think I will miss the peace and quiet I can currently find so close to the city centre. It will be an amazing route for cyclists, enabling them to avoid the steep and often congested Granville Road and will be absolutely brilliant for wheelchair users if they can manage the hill- the plans show the path zigzagging down the steep section near Shrewsbury Road so presumably the gradient will be manageable, but I can't find any statement as to how steep the path will be. If anyone from the Planning Department is reading this perhaps they could let me know.
So here is a pat on the back for the Council for doing something right!  Now we await the plans for the housing to be build on the old Granville/Castle  College site.