Font not the right size?
Dear Mr Staniforth,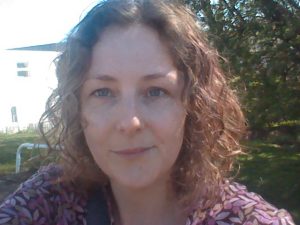 I am writing to express my concern about the way the Streets Ahead project is going ahead.


Amey blocking pavements to install streetlights

I live on Donnington Road, which is in the process of having new streetlights installed. This has involved blocking large chunks of the pavement for many days, which means that pedestrians are forced to either walk in the road or keep crossing and re-crossing. This is not just inconvenient but also dangerous, especially at night, given that most drivers ignore the speed limit on this road and wouldn't dream of slowing down just because there's a pedestrian ahead.


Streetlights in general


I still have absolutely no idea why the pleasant-looking older streetlights are all being ripped out and replaced by uglier new ones. I understand that residents in the conservation area have requested "heritage-style" lights, but it's not clear which streets are getting these and what the criteria are. Could you tell me a) how you are deciding which streets get the "heritage" lights and b) which streets those are?
Trees

The group Save Norfolk Park Trees has identified six trees that definitely should not be felled because they are healthy. The
Save the Norfolk Park 6
petition has nearly 400 signatures. I'm concerned because it appears that these trees are still scheduled for felling despite the fact that there is no good reason for this. Please could you, as a matter of urgency, send me the information you have on these trees that justifies the felling – or reassure me that they will not in face be felled?
Resident engagement/democracy
On my own street, Donnington Road, perhaps you are aware that the cherry trees were originally bought by residents (about 40 years ago). So it seems very strange that the council is cutting some of them down without properly consulting these residents. As I understand it, nobody on Norfolk Park Road received a consultation document at all and several of my neighbours on Donnington Road also tell me that they did not receive one. Was it really the intention to exclude over half the people whose homes face or back on to these trees?
I am ccing my local councillors in to this email.
Yours sincerely,
Kate Griffin