Font not the right size?
Dear Mr Staniforth, Cllrs Fox, Banes and Midgley
Manor Castle Greens are currently very concerned by various issues around the streets ahead project, to do with trees and streetlights.
The lack of consultation with residents on both these issues has been inexcusable. To address this we are urgently requesting a public meeting involving the Streets Ahead team and the local councillors. This needs to happen as soon as possible, to deal with residents concerns over the streetlights and trees.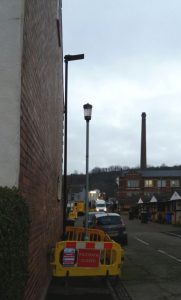 As regards streetlights we are pleased that the complaint from Brian Holmshaw was listened to and it has been agreed that 57 heritage style lights will be installed in the Norfolk Road Conservation area. However it is still not clear where these lights will be placed and what the criteria is for a street to qualify for them. Please can you send me a map showing the positions of the 57 lights?
We gather Fitzwalter Road has not been included in the provision of street lights. Please explain why not. Placing the ordinary lights here will further add to the myth that Fitzwalter Road is a "main road" rather than a residential street, encouraging drivers to speed. This road urgently needs to be part of a 20mph zone to discourage speeding traffic.
Also we gather lights near the historic Gin Stables will not be heritage. This decision should urgently be reconsidered.
Residents are also very concerned by the lack of care of the workmen. Barriers have been left dumped since before Christmas on Claywood Drive. Lighting holes in pavements have been left unfilled for weeks. Residents are having to walk in the road on Donnington Road, with pavements on both sides blocked with barriers.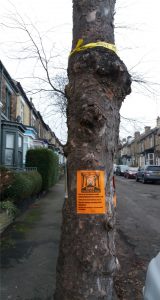 As for trees, Save Norfolk Park Trees have identified 6 trees that have been identified for felling that an independent ecologist says are perfectly healthy and should be saved. They are listed in the petition that can be found here. https://you.38degrees.org.uk/petitions/save-the-norfolk-park-6
Please can you urgently send me the reports on these trees that show why you believe they should be felled? Please can you explain why in the case of the Sycamores on Seabrook Road and Tylney Road, that alternative solutions such as Flexi-pave can not be used?
I previously asked Councillors to check if a mistake has been made on Tylney Road as another tree which is not on the felling list, is disrupting the pavement considerably more than the one picked for felling. I am still waiting for a reply to this question.
Yours sincerely
Graham Wroe
Manor Castle Green Party