Font not the right size?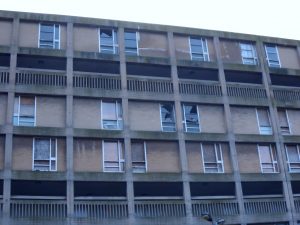 You may have seen the recent press reports about the latest developments on Park Hill. Here is the most recent article from the Star. I went with a neighbour today to see Councillor Pat Midgley to talk about what is happening. I told her residents continue to be concerned by the lack of consultation from the Council or Urban Splash about the plans. She shrugged this off, saying that the contract was signed 10 years ago, so there was no need for consultation. But every good resident communicates with their neighbours when they are planning a building development for instance, so why should Urban Splash be any different? We gathered the Council had pushed Urban Splash to provide some social housing in the next phase, but they have obviously not pushed hard enough as Urban Splash are providing none. This at a time when homelessness is increasing and the demand for social housing is growing. We also gathered that the Council would have prefered Urban Splash to work "in a pincer movement" -instead of developing the flats at the bottom of the hill first, to start on the flats at the Talbot Street end and then work down the hill. Urban Splash were not willing to compromise on this either. It seems the Council have no powers of persuasion over Urban Splash at all. If nothing is to be done with the "phase 5" flats at the top of the hill until 2022 they will become even more dilapidated than the eyesore they are already. Ironically it already attracts rough sleepers who utilise the balconies of the flats- the very people most in need of social housing.
The council are now trying to organise a meeting for local community residents to discuss this. A possible date for this is Wednesday 9th November but it is not definite yet. Pat has promised to let me know as soon as it is confirmed.