Font not the right size?
I have been busy leafleting around Wybourn and have taken some pictures of things that struck me as I walked round.
First the good.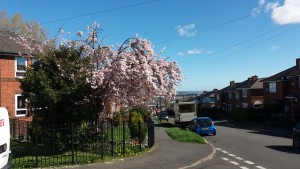 Now the bad
There is a general problem of domestic rubbish left in gardens and affecting neighbours. The council charge for large items the bin men wont take and the housing associations seem to vary in their approach to tenants over these items- telling them to tidy their gardens but making no provision for the accumulated rubbish of previous tenants. There needs to be a new and collective initiative on this.
Here's a letter expressing one residents view of problems on Wybourn.
http://www.thestar.co.uk/news/wybourn-is-under-a-state-of-siege-1-4346699
I have to say I haven't noticed any gang activity on recent visits, but they were probably all still in bed when I was walking round! What I noticed was was kids playing happily in the street but it is a worry for residents if gang activity goes unchecked after dark. Wybourn clearly needs a greater police presence. I did have a lucky escape from a rather nasty and angry dog on Saunders Road-fortunately I got the other side of the gate before he reached me!  In our budget proposal we did propose a new scheme to fund extra policing from a levy on high value businesses but this was rejected by Labour. As for the drugs problem, countries that have legalised drugs and taken the trade away from the gangs have experienced beneficial drops in drug abuse.
And what about the ugly?
A huge mountain of waste has been built up at Cricket Inn Road, and the company responsible for it, Sheffield Recycling Services Ltd,  has gone into administration. See the Sheffield Star report here. It is astonishing that the Environment Agency have let this carry on and not intervened earlier. The article says the waste must be cleared in a fortnight but it's already more than a month since the article was written but nothing appears to be happening on site. Lets hope the enforcement is successful sometime soon. Why should the people of Wybourn have to suffer this eyesore on their doorstep? Manor Castle Greens will endeavour to find out what is happening.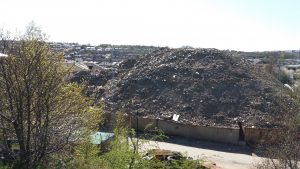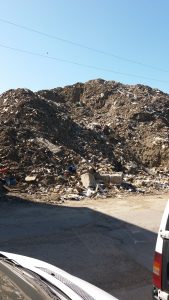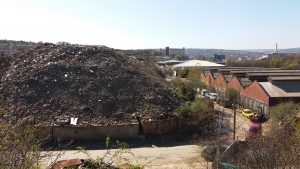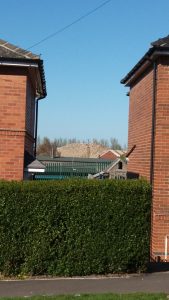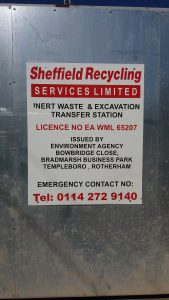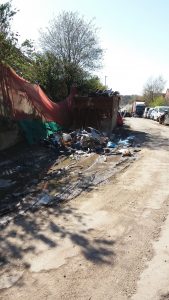 Details about the company are available here on the Companies House website.