Font not the right size?
Manor Castle candidate Susi Liles wrote to Paul Blomfield MP asking him to support the NHS Reinstatement Bill last Friday. Unfortunately, like most Labour MP's he did not attend.
Here is the correspondence.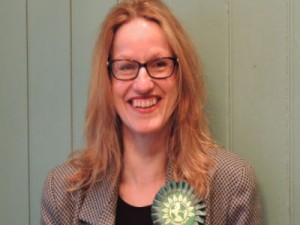 Dear Paul
Thank you for taking the time to reply to my email.
Thank you again for supporting the junior doctors, NHS bursaries, GP funding and better mental health provision.
Although the above are important the
NHS Reinstatement Bill
is fundamental because it would end any profit motive at all in the NHS, and I think this is really crucial. I do not understand when you say that labour was on the same platform during the General Election. I remember clearly Ed Milliband saying that companies could make profits from the NHS but that these would be capped at about 5%. This is not the same thing as removing the 'market' within the NHS.
The NHS is absolutely vital for the well being of your constituents, especially in wards such as mine (Manor Castle). I see increasing ill health around me as a result of the recent benefits cuts, when I am volunteering at the S2 Food Bank. While I appreciate your point that the Bill's progression might be blocked, not turning up is just defeatist. If you really thought that any such bill which would reverse Tory policy was a waste of time, why did you even bother to present your own bill? This makes me wonder if you actually really support the NHS reinstatement bill, and I am disappointed that you were not in parliament for this.
I was at a '
Save Our NHS
' meeting today and I noticed that a number of people cast doubt on your support, and the support of the Labour Party generally of the NHS reinstatement bill.
As our representative, knowing how important the NHS is to your constituents, I think it is incumbent on you to do all that is in your power to stop the creeping privatisation of the NHS. I very much hope that you will be in parliament on our behalf when the NHS bill is rescheduled.
Best Wishes
Susi Liles
Dear Susi,
Thanks for getting in touch about the Private Members' Bill on the NHS that was scheduled for debate in Parliament yesterday.
As you know, the primary purpose of the Bill was to repeal the Coalition Government's Health and Social Act. Labour stood on that very platform at the last General Election and that remains our policy.
The Health and Social Care Act has resulted in the fragmentation of our health service, pitting service providers against each other rather than working cooperatively. A Labour Government would have re-instated the NHS as the preferred provider for services and not profit-making companies, as well as reintroducing the cap on the number of private patients NHS hospitals can treat.
However Private Members' Bills cannot progress without Government support, as the Government have a majority in the House of Commons. My own High Cost Credit Bill is an example of this. Clearly the Government was intent on blocking this Bill, as it was designed to reverse one of their key policies, and they used a procedural tactic to do so as you can see
here
. As it was clear that they would use their position to prevent the NHS Bill progressing, I decided not to cancel appointments in Sheffield – including a two long-arranged visits to local schools and meetings with constituents – to attend the debate.
Had there been any chance of reversing the Health and Social Care Act, I would have been there, but that can only be achieved by electing a new Government. In the meantime, we will use every opportunity to challenge the Tories on the handling of our health system. Personally I've done so by arguing against the changes to Junior Doctors' contracts, against the scrapping of nurse bursaries, for better mental health provision and for better GP funding, among other things.
Thanks again for getting in touch.
Best wishes,
Paul
Paul Blomfield
Labour MP for Sheffield Central