Font not the right size?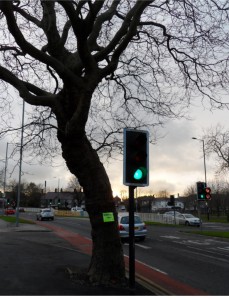 The following email was sent to all the Manor Castle Ward Councillors on November 11th. So far nearly two weeks later, no replies have been received.
Dear Terry, Pat and Jenny
I gather from Amey that 4 mature trees on Prince of Wales Road are scheduled to be felled by Amey before December 4th. According to Amey  these trees are in "a poor structural condition" and one has "stem decay".
Island Lescure
, an independent arboricultualist, has examined 3 of the trees and found them all to be in a "fair" condition. He is going to look at the other one soon. You can find more details in recent posts on the
Manor Castle Greens blog
. Please can you ask Amey to re-examine these trees to make sure they have not made a mistake? Please can they be referred to the new tree panel?
Manor Castle Green Party