Font not the right size?
Following our discussion about the situation in Palestine at our September meeting we agreed to write the following letter to our MP Paul Blomfield.
We are writing out of concern for the refugees from Syria who are in need of sanctuary.

Those fleeing Syria include Palestinian refugees: about 500,000 Palestinians lived in Syria until the beginning of the civil war, and tens of thousands fled to Jordan, Lebanon, Egypt and Turkey. [www.jpost.com] They have already been forced from their homeland by Israeli occupation.

A statement released by the office of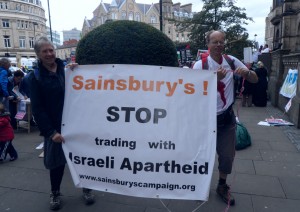 The Palestinian Authority (PA) President said: "Abbas asked the permanent PA representative in the UN to immediately work with the UN secretary-general to take the necessary measures to accept Palestinian refugees fleeing the Syrian conflict into Palestine." "The PA is conducting its contacts with the UN and the main EU parties in order to put pressure on the Israeli government to accept Palestinian refugees in the Palestinian territories in order to stop their vagrancy, death and travel around the world." The statement stressed that this is not only a humanitarian issue, but it is "a right for every Palestinian" living in the diaspora or in refugee camps. [www.middleeastmonitor.com]
 

 It would make practical sense for those in this situation to return to Palestine, thus for some avoiding a dangerous journey to Europe, and overall reducing the number of refugees who need to find new homes.
Israel, as an Associated State of the EU, has an opportunity to stand alongside others in the EU as they work towards collaboration on handling the refugee crisis, by removing its refusal to allow Palestinian refugees the right of return to their homeland.
 

As debates continue about the UK's responsibility towards Syrian refugees, we would ask that you raise this issue in debates, and request that the UK plays its part in the EU by responding positively to the call from President Abbas.
(on behalf of Manor Castle Green Party)