Font not the right size?
Good news! Following my letter the biggest of the reported potholes has now been filled in! This was 3 weeks after I first reported it.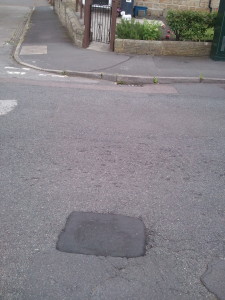 Bad news! The surrounding potholes only a few feet away have all been left!
Come on Amey, if a jobs worth doing it's worth doing well!
Don't forget if you want to report a pothole
to Sheffield City Council click here