Font not the right size?
Park Community Action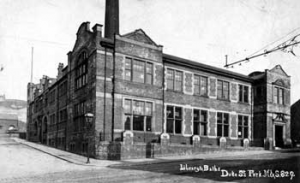 Announces the Grand Re-opening Ceremony for
PARK COMMUNITY CENTRE AND LIBRARY
By PAUL BLOMFIELD MP
6pm Thursday 19 September 2013
Formerly Park Baths and Library, this great building has undergone a stunning remodelling which has opened up the Library through the Café to the community facilities behind, including much-used Horton Hall, previously the swimming pool.
Come and enjoy this event, which will include the opportunity to inspect the changes, which are even more important perhaps than the closure of the pool in 1990 and its subsequent recreation as a multi-purpose hall for sport, drama and exhibitions etc.
Doors will open at 5.30 and refreshments will be provided and a chance to look around after our local MP, Paul Blomfield, has brought the formal proceedings to a close.