Font not the right size?
Here are some images from the recent public consultation organised by Kier Homes.
According to Kier "The scheme is currently based on 85 houses on the site. The houses will be built to Code for Sustainable Homes, Level 3 standard. This will be based on a fabric first approach – i.e. making the buildings as efficient as possible in terms of insulation. The site will also provide 10% of its energy needs from renewable energy – which in this case is likely to be solar panels.
As part of the development a pedestrian route is proposed that would link Granville Road to Shrewsbury Road. This would link to the bottom of the planned Clay Wood Green Link and mean that you could walk down the hill from the cholera monument towards Shrewsbury road and then turn left to cut around the edge of the former castle college site, and come out on Granville Road."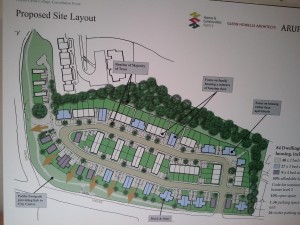 Overall plan-layout seems good and I like the new path that links the entrance on Granville Road to Shrewsbury Road. I think there needs to be a way of separating cyclists and pedestrians on this route as it will become a popular route.
I am concerned that some trees are to be cut down and will be asking Kier exactly which trees  will be felled.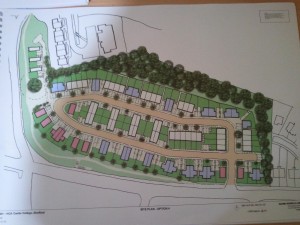 Very pleased there is a mixture of 2, 3 and 4 bedroom houses with a reasonable amout of green space. Not sure about the colour and look of the houses though- what do you think?

Traffic in this area is already a big problem, with lots of congestion in the rush hour and on Sheffield United match days. The Council should urgently sort out the timing problem with the lights at the bottom of Shrewsbury Road which clearly do not help the situation and lead to more congestion.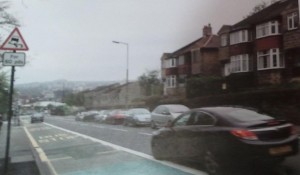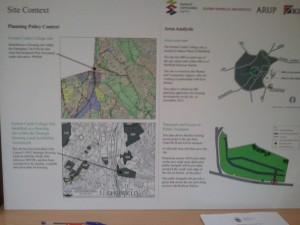 Houses will have solar panels, but I dion't understand  if Kier are prepared to install panels, why they don't cover the full width of the roof and produce more energy?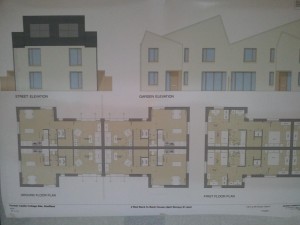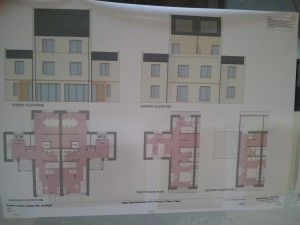 If you have any comments about the plans please comment here, but also make sure you write to Laura Mayo, Arup, Rose Wharf, 78 East Street, Leeds, LS9 8EE, e-mail Laura.Mayo@arup.com