Font not the right size?
I'm wondering when the other parties are going to start doing some campaigning for the election, which is now only 2 weeks away. No sign of any Labour or Lib Dem posters here, let alone canvassers knocking on doors. But at least the Green Party posters and placards are reminding folk there is an election.
Please remind your friends and family that last time I came second to Labour, so if people want an alternative to the massive labour majority, they should vote Green Party.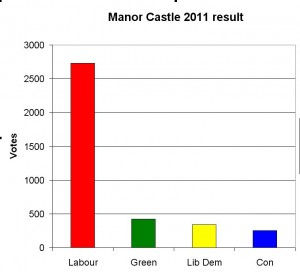 The massive Labour majority is unhealthy for democracy. They take peoples votes for granted and think they don't need to campaign here. If you want to see more of your Councillors, the way to get them interested is to reduce their majority. They should have to work for vote!
Meanwhile the local Green Party are very concerned about school finances. A second Rotherham School is now facing strike actions from teachers because they are threatened with redundancy. We need to ensure that school budgets are managed properly and that Governors have the training and skills necessary to hold headteachers to account. Massive deficits which put teachers jobs at risk should not be allowed to mount up.