Font not the right size?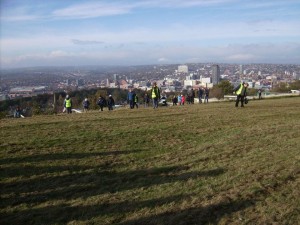 This was a very interesting day. Great to see what the various churches were doing to tackle issues of poverty in their area. I was particularly impressed with the Salvation Army on Duke Street who do an amazing job of giving breakfast to 25-30 homeless people every Sunday and helping the most needy with food parcels. (Homelessness has increased in our city by 38% in the last year and nationally Shelter research has found ordinary working families face unaffordable private rents in 55% of local authorities in England).
The talk by Huw Thomas at St Oswalds, headteacher of Emmaus Catholic and Church of England School, gave real insights into the life of the school. Child poverty rates are on the increase locally and nationally. 800,000 more children will be in poverty by 2020 according to the Institute of Fiscal Studies. I was impressed by the philosophy of Huw and how he was able to make his school a centre of calm when all around there is so much stress and difficulty.
David Price (author of Sheffield Troublemakers)  kept us all informed of the various historical features along the route, including the gang wars, the Chartists who used to meet at the top of Skye Edge  and of course Mary Queen of Scots.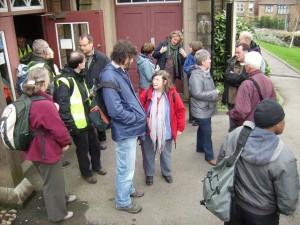 My reflection at the end was that it is marvellous to see the Church doing what it can do to serve those who have fallen on bad times- but what are the local churches doing to act politically, like the Chartists of old, to change our system so that people do not need to rely on charity? Yes, Church Action on Poverty is doing a great job organising campaigns for  equality etc, but I believe political action should be just as much a part of the mission of the Church as worship and prayer.
Paul BloomfieldMP  met us at St Aiden's and I was very pleased to hear him promote the policy of a maximum wage. Lewisham Council have recently implemented a policy whereby the maximum salary must not be more than 10 times the minimum salary. (read more about this here.) I hope the Labour Party follows the Greens in adopting this as party policy.