Font not the right size?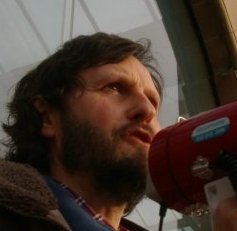 Here is an update on the Facebook saga.
When I returned from holiday at the end of July I found a warning message at the top of the Keep Sheffield open to the public!!!  Facebook group, saying it would soon be archived. I desperately tried to contact Facebook, but none of my e-mails were replied to.
On Sunday 31st July the group was deleted.
I continued to pursue Facebook but was getting nowhere.
On August 4th I sent a press release out explaining the situation.
August 8th
11am spoke to Jill Owen from Radio Sheffield. She put me in touch with Richard Appleton who works for Facebook's PR company. Blue Rubicon. Jill arranged that I should come to Radio Sheff for 5.30 to be interviewed live on the Dean Peppel show. Jill informed me that Facebook said that the deletion of the group was an accident, but they needed information from me to put it right.
11.30 E mailed Richard Appleton with the info he needed (url of the old group and who were the admins)
11.40 Phoned Richard Appleton. He assured me that FB were trying hard to get the site back up and running. I informed him that I was speaking live on the radio at 5.30 and it would be great to be able to tell everybody the problem was resolved.
4.45pm. Rang Richard Appleton again but he was in a meeting
5.00 Richard returned my call to say that the site had just been restored. He apologised for all the inconvienience.
The old group still has the warning message at the top that it will shortly be archived! I await advice on this as we don't want two different groups!
In the mean time it's probably best if you join both groups.
The new group is called Keep Sheffield station open to the public.  It can be found at
The old group is called Keep Sheffield station open to the public!!! and can be found at
Apologies for all this confusion. Not sure if Facebook realise how much time they wasted and grief they caused with that careless error. The delete button is a very powerful tool in the wrong hands.