Font not the right size?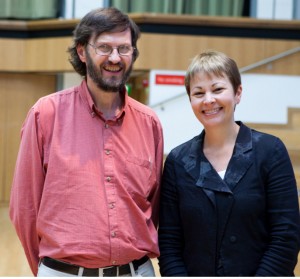 The Labour Party have been incredibly quiet in the Manor Castle by election. There are only three days to go and I am yet to see my first Labour Party poster (that is if you don't include the Vote Paul Bloomfield one which is still up from the last election!) Ed Miliband got a very positive write up in the Star, so I have written the following in reply.
Dear Editor
Less than five months ago, Labour fought an election campaign on a manifesto written by none other than Ed Miliband. They promised cuts almost as deep those we are about to experience.  The Green Party were the only party who clearly stated that the best way to pay off the deficit would be investment in jobs and essential infrastructure such as  public transport, insulation and renewable energy. My election leaflet says of Labour "They spent 13 years privatising public services, increasing inequality, taking our civil liberties and leading us into the war in Iraq". The Green Party will not waver on our commitment to social justice and addressing inequality.
Yours
Graham Wroe
Green Party candidate
Manor Castle by-election