Font not the right size?
Paul BloomfieldMP  has asked a question in the House of Commons about the station bridge. See the Star report here . I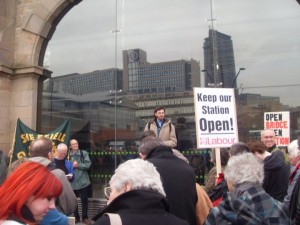 t seems the ConDem Government avoided the question. We must step up our lobbying campaign to Nick Clegg- please write to him and demand the franchise is changed to ensure that we can continue to cross the bridge unhindered.