Font not the right size?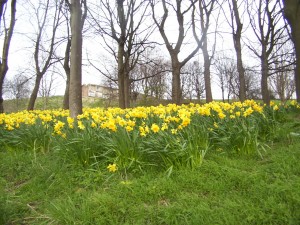 Good news in tonight's Star concerning Sheaf Valley Park
http://www.thestar.co.uk/headlines/Work-on-new-760000-family.6541690.jp
The work is now starting on it to make it an excellent public space, complete with arboretum. I am particularly pleased that they will be planting fruit trees, so that the land will be productive as well as beautiful. I remain to be convinced about the plans for the ampitheatre,  but hope this can become a really useful space to attract community events.
The fact that this work is going ahead makes the task of stopping East Midlands Trains antics at the station bridge even more important. Sheaf Valley Park is going to be a green space for local residents and city centre workers. It will be a great place for people from Hallam University or nearby offices to escape to at lunchtime for some fresh air and a sandwich. But if people continue to be prevented from crossing the bridge, this will be a non starter. I hope the Councils plans to create a right of way are successful- this dispute has gone on for far too long.
There is another protest at the station this Friday at 4.30pm. Please come along and show East Midlands Trains that we don't accept they have a right to stop us crossing the footbridge.