Font not the right size?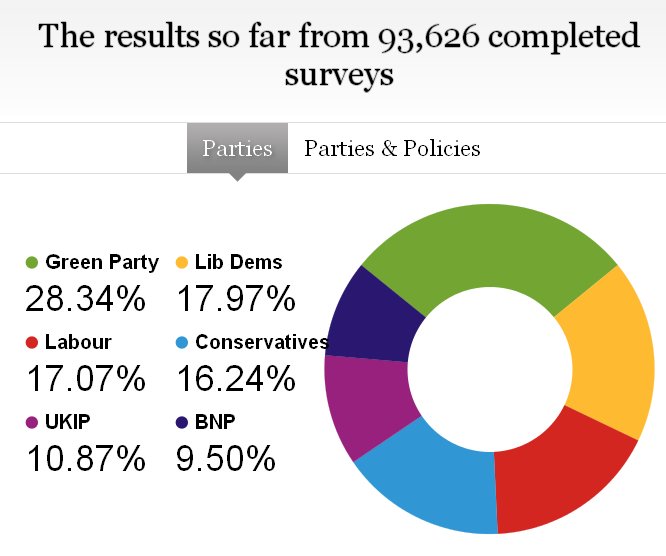 This is how the results are looking on the excellent website "Voteforpolicies.org.uk"
Its a very simple idea. Punters are asked to choose 4 areas of policy and are then asked to choose the best polices from a choice of 6. When the survey is completed you get to find out which party or parties you agree with. It's no surprise to me to see that the Green Parties policies are the most popular. I just wish people would vote for what they believe in rather than voting tactically to keep the party they dislike most out! Maybe we should pair all the people that are planning to vote Lib Dem to stop Labour with the people that will be doing the opposite- voting Labour to stop Lib Dem – and get them both to vote Green!
If you haven't yet seen my election leaflet it is available here.