Font not the right size?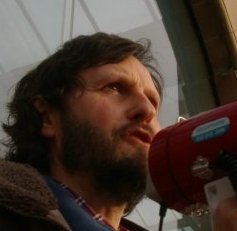 Here is the full list of candidates for Manor Castle  ward in the local election.
| | |
| --- | --- |
| Dave CROFT | Liberal Democrats |
| Christina Alison STARK | The Conservative Party Candidate |
| Benjamin Francis THOMAS | British National Party |
| Jan WILSON | The Labour Party Candidate |
| Graham Stephen WROE | Green Party |
Three of the candidates live in Manor Castle ward-Dave Croft lives on Manor Lane, and Christina Stark and I both live on Glencoe Road. Jan Wilson hails from S10 and the BNP candidate lives in Longley.
I am very disappointed that the BNP have decided to bring their message of hate to our area. One of the great things about Manor Castle  is the fantastic mix of people from different ethnicities. We certainly don't want the BNP stirring up hatred by blaming immigrants for all our countries problems. This article in the New Statesmen shows how the BNP train their spokespeople to avoid answering questions about the holocaust. The holocaust is a terrible fact of history, and no amount of political spin from the BNP can change that.
The BNP is a divisive, bigoted, sectarian, nasty party, with no practical solutions to the economic crisis, mass unemployment, climate chaos or the corruption of parliament. It has a sick history of scapegoating and vilifying black, Jewish, gay and Muslim people. Even if you don't support me in this election I hope you will  support the work of Unite Against Fascism to ensure that voters know the truth about the BNP and what they stand for. Perhaps you could volunteer to leaflet your street for them.